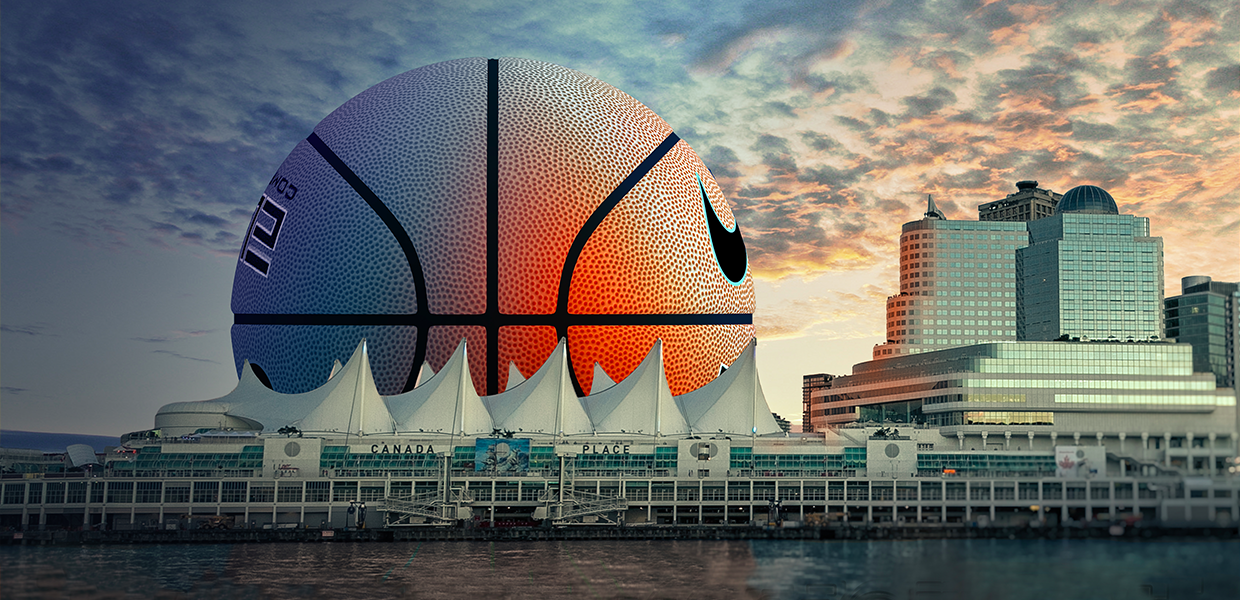 VANCOUVER, B.C. – Premium basketball will be back in Vancouver when the Vancouver Showcase tips off with an action-packed doubleheader on the night of Sunday, Nov. 18. The pairings for the Whistler Bracket of the men's tournament will feature Washington vs. Santa Clara and Minnesota vs. Texas A&M in the first-round. The same four teams will be in action on Tuesday, Nov. 20 with a consolation game and championship.
"The four teams of the Whistler Bracket are among the best programs in U.S. college basketball," said David Munro, one of the tournament directors and a former Vancouver Grizzlies staff member. "With only 3,500 seats in the venue, we fully expect sell out crowds on Sunday and Tuesday nights for these games."
The eight-team women's tournament will tip on Thursday, Nov. 22 and feature a bevy of teams that competed in last season's NCAA Tournament. Pac-12 power Oregon State, whom advanced to the Elite Eight, Missouri Valley champion Drake, Conference USA champion Western Kentucky, WCC champion Gonzaga and 2017 NCAA National Champion South Carolina will be among the teams in the field.
"The women's field for the inaugural Vancouver Showcase is second-to-none in terms of talent and quality programs," said Howard Kelsey, co-tournament director and co-founder of the CDN National Teams Alumni Association. "The local fans are going to be able to come see Hall of Fame coaches, championship teams and future pros all at the Vancouver Convention Centre."
The final field and pairings for the men's Harbour Bracket and women's tournament will be announced in the next few weeks.
Public Ticket Sales Launch
Tickets for the men's Whistler Bracket and women's tournament go on public sale on Friday, July 6 at 10 a.m. PT at TicketsTonight.ca.
Men's Tournament Whistler Bracket

Session 2 on Sunday, Nov. 18 (evening games) – Washington vs. Santa Clara and Minnesota vs. Texas A&M
Session 4 on Tuesday, Nov. 20 (evening games) – Third-Place and Championship games
Ticket prices range from $37.50 CAD to $213 CAD for courtside seats
All-session men's tournament packages (Whistler and Harbour brackets) range from $110-$616 CAD

Men's Tournament Harbour Bracket

Pairings to be announced at a later date with tickets to go on-sale at that time

Women's Tournament

Two sessions each day with tickets good for both games of a given session
Women's semifinals will be played on Friday, Nov. 23 (Session 4)
Women's third-place and championship will be played on Saturday, Nov. 24 (Session 6)
Ticket prices range from $32 CAD to $162 CAD for courtside seats with all-session packages ranging from $110-$616 CAD
Tickets can be purchased at TicketsTonight.ca or order by phone at 877.840.0457 (additional $5 per order). Full tournament info can be found at VanShowcase.com and on Twitter, Instagram and Facebook at @VanShowcase.